Address

Gopanpally, Hyderabad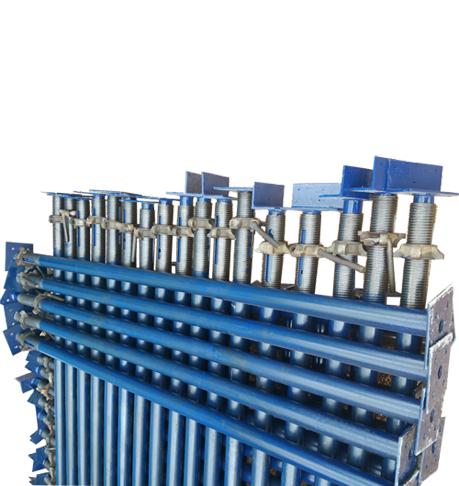 Shuttering Prop jacks
Shuttering Prop Jack Material is considered as one of the ideal, most economical & most reliable method of support for all kinds of formwork, slabs, beams, walls and columns. They are also required for a wide variety of applications in general construction and repair work. Props eliminate the cost incurred and time consumed in cutting timber to desired length, wedging it and nailing it. The end of the telescopic prop is provided with welded U/ Flat Head that makes it more easy to use. Adjustable Props are specially engineered with a threaded external tube, internal tube and intermediate holes so that the prop can be extended to a desirable size.
Advantages
Easy to install
Reusable
Can be extended to a desired length
Eliminate labor work
Precise structure
Excellent durability
High strength
Prop Jack materials are avaliable in the following sizes:-

Length of Members
Height Adjustment
Size
Outer in Mtrs.
Inner in Mtrs.
Closed in Mtrs.
Extended in Mtrs.
2x2
2
2
2
3.5
2x3
2
3
3
4.5
3x3
3
3
3
5.5

Outer member made of 50 NB "B class pipe"
Inner member made of 40 NB "B class pipe"